Product Summary
The 74LVXC3245MTCX is a Low Voltage Quad 2-Input NAND Gate with 5V Tolerant Inputs. The inputs tolerate voltages up to 7V allowing the interface of 5V systems to 3V systems.
Parametrics
74LVXC3245MTCX absolute maximum ratings: (1)Supply Voltage: -0.5 to +7.0 V; (2)DC Input Voltage: -0.5 to +7.0 V; (3)DC Output Source/Sink Current: ±50 mA; (4)DC Supply Current per Supply Pin: ±100 mA; (5)DC Ground Current per Ground Pin: ±100 mA.
Features
74LVXC3245MTCX features: (1)5V tolerant inputs; (2)2.3V–3.6V VCC specifications provided; (3)5.2 ns tPD max (VCC = 3.3V), 10 mA ICC max; (4)Power down high impedance inputs and outputs; (5)±24 mA output drive (VCC = 3.0V); (6)Implements patented noise/EMI reduction circuitry; (7)Latch-up performance exceeds 500 mA.
Diagrams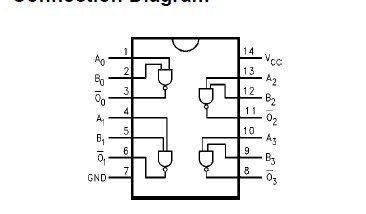 Image
Part No
Mfg
Description
Pricing
(USD)
Quantity

74LVXC3245MTCX

Fairchild Semiconductor

Bus Transceivers 8-Bit Dual Sup Trans

Data Sheet



| | |
| --- | --- |
| 0-1: | $0.59 |
| 1-25: | $0.52 |
| 25-100: | $0.42 |
| 100-250: | $0.36 |

Image
Part No
Mfg
Description
Pricing
(USD)
Quantity

74LV00

Other



Data Sheet

Negotiable

74LV00BQ,115

NXP Semiconductors

Gates (AND / NAND / OR / NOR) 3.3V QUAD 2-INPUT

Data Sheet



| | |
| --- | --- |
| 0-1: | $0.13 |
| 1-25: | $0.11 |
| 25-100: | $0.10 |
| 100-250: | $0.08 |


74LV00D

Other



Data Sheet

Negotiable

74LV00D,112

NXP Semiconductors

Gates (AND / NAND / OR / NOR) QUAD 2-INPUT NAND

Data Sheet



| | |
| --- | --- |
| 0-1: | $0.22 |
| 1-25: | $0.18 |
| 25-100: | $0.15 |
| 100-250: | $0.12 |


74LV00D,118

NXP Semiconductors

Gates (AND / NAND / OR / NOR) QUAD 2-INPUT NAND

Data Sheet



| | |
| --- | --- |
| 0-1: | $0.08 |
| 1-25: | $0.07 |
| 25-100: | $0.07 |
| 100-250: | $0.06 |


74LV00DB,112

NXP Semiconductors

Gates (AND / NAND / OR / NOR) QUAD 2-INPUT NAND

Data Sheet



| | |
| --- | --- |
| 0-1: | $0.22 |
| 1-25: | $0.18 |
| 25-100: | $0.15 |
| 100-250: | $0.12 |